February 14th – Valentines day – the day of love. But what if the one you love doesn't treat you well? Emotionally and/or physically abuses you… What then?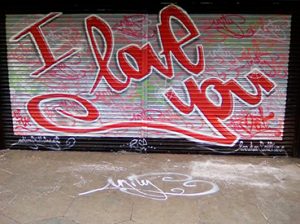 Dinah Vagina's 'Not an isolated incident' is a moving display of 118 ceramic figures, each with the name and age of a woman killed in the UK in 2016. These women were killed by men – mostly men that they loved.
The World Health Organisation state that of women murdered around the world, 50% are killed by their partner (in comparison 2% of men are killed by a partner).
On Valentines day 2017, while Dinah's ceramic figures were on display outside the castle, myself, Zamzam, Tao and Zilch painted around the corner. I put up 118 names and ages of the women killed by men in 2016. It was an emotionally draining piece, but that's why I invited other artists to support me. Thank you Zilch and Zamzam for your female energy and paint skills. Thank you also to the guys that came and showed their love – Joe, who documented our day; Tao, one of my rock-solid paint partners and Haydn, who rollered the wall like a pro!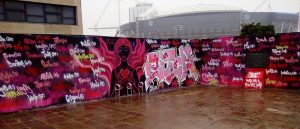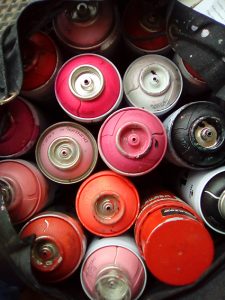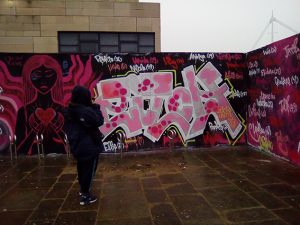 If you're violent towards your partner, and would like help to stop – call 'Respect' 08088024040 or email info@respectphoneline.org.uk
https://millimagic.com/wp-content/uploads/2014/09/millimagic2-300x150.jpg
0
0
amelia unity
https://millimagic.com/wp-content/uploads/2014/09/millimagic2-300x150.jpg
amelia unity
2017-02-15 22:12:46
2017-02-16 08:41:30
Not an Isolated Incident