It was a real treat to spend a day in the woods with my good friend and co-conspirator Rufus Mufasa. We've begun lots of chats about developing our combined practice, but life always cuts them short.
We walked and talked, sat and talked, listened and observed, absorbed and explored.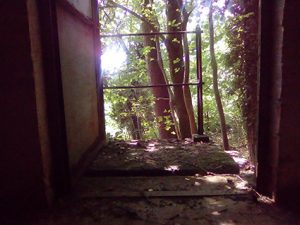 An abandoned building with potential to become a site-specific performance stage was our starting point and we put words on paper, paint on wall and talked about ideas for sound creation.
We listened to the woods, and they cradled us to hold discussions which brought tears, fears and by-gone years to the surface.
This graveyard for words removed from the Oxford Junior Dictionary reminded me of a quote I'd read only that morning by an artist called Cattle:
Graffiti, like disease, is metastatic. Writing on walls highlights a building's ageing process; with landlords actively opposed to graffiti, their attempts to cover the marks with bad colour swatches actually highlight the existence of graffiti. Graffiti is like lush green ivy on a wall.
We walked and talked our way to another abandoned building, this one almost completely re-claimed by ivy and all natures greenery. Our immense concrete contribution will one day be just another layer in the earth's crust.
Big thanks to Articulture for making this day happen – it's led to a piece which will be on show for Made in Roath at Inkspot next month – Monday 16th– 8pm, Thursday 19th– 8pm, Saturday 21st– 6pm&8pm. We also hope to develop an outdoor piece to show at festivals next year, so watch this space…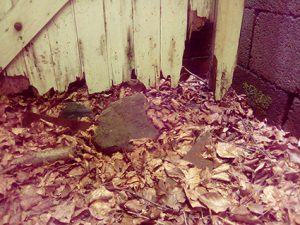 Cattle quote from 'Graffiti World, Thames & Hudson, by Nicholas Ganz'.
https://millimagic.com/wp-content/uploads/2014/09/millimagic2-300x150.jpg
0
0
amelia unity
https://millimagic.com/wp-content/uploads/2014/09/millimagic2-300x150.jpg
amelia unity
2017-09-14 21:08:08
2017-09-14 21:08:08
If you go down in the woods today